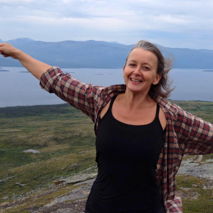 Created By:

Jane-Ly Melin

Collecting for:

Dance For Water!
Jag Dansar För allas rätt till Rent Vatten!
I slutet av juni ska jag dansa i 72 timmar i England. Det är ett event/ceremoni som heter Summer Long Dance, ett initiativ av
The School of Movement Medicine
.
Varje deltagare uppmuntras att samla in pengar (£350) till något välgörande ändamål som ligger dem varmt om hjärtat.
För mig är det Vatten :-).
Man dansar så väl för sin egen skull, men än mer för att känna att ens egna välmående är mycket starkt länkat till Jordens välmående.
Var med att stötta mig genom ett bidrag till WaterAid, och allas Rätt till Rent Vatten!!
Hälsningar
Jane-Ly
Donate
300 kr


Collected

6% 5,000 kr
Anonymous User

Donated

300 kr