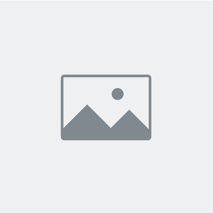 Ross and Linda's Wedding fundraising for WaterAid
Ge en gåva
Skapad av:

Linda Stridh

Samlar in till:
Ross and Linda's Wedding fundraising for WaterAid
Hej,
Om ni har hittat denna sida från vår bröllopssajt så hoppas vi att du gärna vill ge en gåva och hjälpa oss att stödja WaterAid. Ge en donation, skriv en kommentar och dela gärna insamlingen med andra.

Hi,
If you've come here from our wedding site, we'd be delighted if you want to help us in supporting WaterAid by making a donation. And of course feel free to share this fundraising page with others!
For our English speaking guests, you can change to an English version of the site in the top right corner of this page.


WaterAid Sverige

Ross & Linda: vilket fantastiskt initiativ; what a fantastic initiative! We are truly grateful that you are doing this fundraising in combination with your wedding. It will enable us to give more people access to clean water and sanitation. Thank you, congratulations and best of luck!!

Linda Stridh

Amazing to have already reached the target! We're of course hoping it'll keep going even futher =)

The Tees

donerat

650 kr

Many congratulations to the Street-Creds

simon rive

donerat

500 kr

Congratulations from the Miami crew. many wishes of happiness to you two.

Ulf Hedberg

donerat

500 kr

Mark Evans

donerat

500 kr

Lærke Ragborg og James Masterman

donerat

500 kr

Looking forward to celebrating you both This weekend !

Simpson Travel

donerat

300 kr

Looking forward to an excellent weekend :-)

Astrid

donerat

300 kr

Härligt med bröllop! Vi ses på lördag!

Julia Eriksson

donerat

300 kr

Eilidh & Dan

donerat

300 kr

Looking forward to seeing you at the weekend. Xx

Mike & Margaret Creed

donerat

500 kr

Emma & Anders Carlgren/Stenholm

donerat

450 kr

Looking forward to Saturday!

Neil and Helen MacDonald

donerat

300 kr

We're really looking forward to celebrating your wedding day with you

Sanna & Micael Fant & Källerklint

donerat

400 kr

Josefine Carlsson

donerat

650 kr

Can't wait to meet you guys in a couple of weeks! XOXO Mickefine

Anonym användare

donerat

500 kr

Agneta & Wiggo Arvidsson

donerat

300 kr

"Se solen i hverandre Når det regner som mest "

Andy & Angie Creed

donerat

400 kr

Looking forward to seeing you very soon.

Sofia Andersson och Magnus Schenning

donerat

500 kr

Tessera and Anthony Swallow

donerat

300 kr

Have a wonderful day and make a lifetime of memories. Huge congratulations love The Swallow Family x x

Atif & Rachael Ishaq

donerat

700 kr

Congratulations both! Look forward to seeing you on the big day! Xxx

Dean and Hels

donerat

650 kr

Congratulations! We look forward to celebrating with you soon. Love Dean and Hels xxx

Frida Bladh

donerat

500 kr