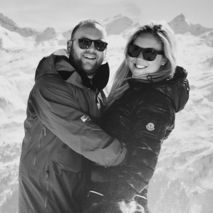 Skapad av:

Philippe Gandet

Samlar in till:
Sofia & Philippe 2018 - WaterAid
WaterAid aims to ensure access to improved sanitation, hygiene and safe drinking water

Klara o Poker Wallenberg

donerat

10 000 kr

Malin Kergosien

donerat

500 kr

Congratulations on your wedding. M&M

Anna Pethrus

donerat

500 kr

Martina and Cooper Wallenberg

donerat

750 kr

Congratulations from Martina and Cooper

Ebba, Wilhelm, Otto Bolin

donerat

500 kr

Anne Widenfelt Appleyard

donerat

500 kr

Jacob Annika Lovisa Henrik Alice Joppie Salima Wallenberg

donerat

5 000 kr

Siri & Erik Sachs Enoksson

donerat

500 kr

David & Mauro Montano & Monarris

donerat

2 600 kr

Hello! Loved your wateraid fundraise as wedding gift! You guys are such an incredible couple! See you both this weekend :D we are so happy for you!! David Montano & Mauro Monarris!

CF & Sara Klintner

donerat

500 kr

Maria Andersson & Daniel Vogel

donerat

500 kr

Soffi&Ken Tärnström

donerat

500 kr

Rent vatten är inte bara Aquavit! Lycka till!